As part of our commitment to bringing you the best value for your money, we at Stoney Trail Mazda offer money saving promotions on our vehicles, services, and parts. Even if you're a new client, we encourage you to benefit from our rebates and discounts. We also recommend that you bookmark our website so that you can easily visit our regularly updated special offers and incentives page to choose from an array of Mazda promotions offered in Calgary, Alberta, or Canada.
Change Your Cabin Air Filter for Just $14.97!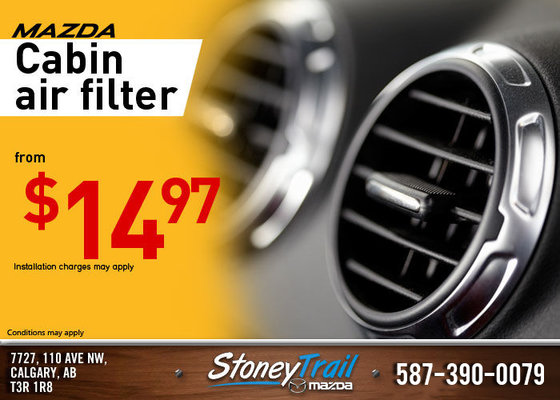 Changing your cabin air filter will:
- Improve air quality
- Remove invisible particles
- Captures pollen, moulds and spores
- Improves your vehicle's air conditioning and heating performance
From only $14.97, it's time to change it! Book your appointment now,
Click on one of the special offers below!