2014 Mazda CX-9 – It's not just practical, it's also fun to drive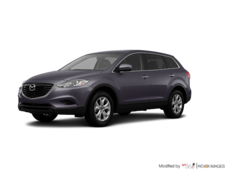 The largest vehicle in the Mazda lineup has evolved into an engaging and sleek-looking crossover, made to fit the needs of modern consumers. The 2014 Mazda CX-9 is a Sport Utility Vehicle that deserves your attention, and for several reasons: it offers room for seven passengers, and is equipped with a V6 engine that makes it fun to drive. Even if the vehicle is big, it will move more like a nimble sports sedan than a heavy SUV.
Often what is needed is a pragmatic vehicle to move people, such as family members, children or friends, from one place to another. The 2014 CX-9 is able to provide the necessary space for its occupants, with enough space to seat seven people, generous legroom for second-row passengers, and even more space for whoever sits in the third-row. Cargo volume is also an important factor to consider, and is especially necessary for bi-weekly shopping trips to Costco or Wal-Mart. The third-row bench will also fold with a 50/50-split, and the second-row offers a 60/40-split.
However, although practicality (and versatility) is necessary in an SUV, especially when dealing with family, friends and children in the car, a little fun can go a long way to brighten the day. The 2014 CX-9 is certainly a pleasure to drive when considering the 273 horsepower and 270 pound-feet of torque available to the driver, resulting from a sophisticated 3.7-litre V6 engine found under the hood.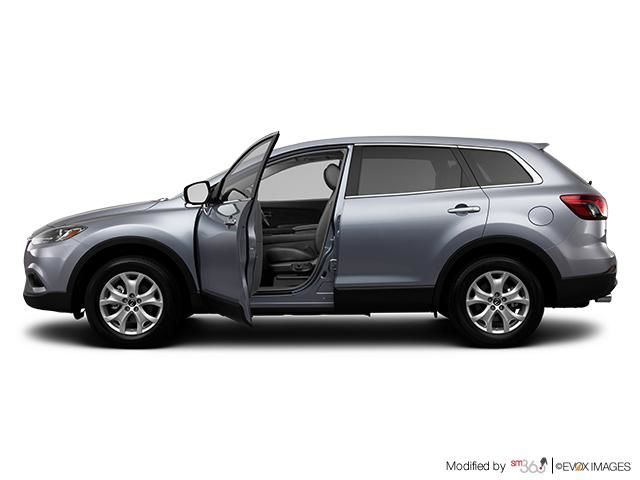 The engine has enough muscle to get the CX-9 moving without any hassle, even as it may be packed with occupants. The engine is also mated to a refined and smooth-shifting 6-speed automatic transmission with SPORT mode, which further enhances the desire to drive Mazda's large SUV. In addition, a firm suspension tuning and the vehicle's steering makes all the difference, and serves in part to enrich the sporty vibe of the car.
As for safety features, the 2014 Mazda CX-9 GS and GT models include standard features like dynamic stability and traction control, roll-over stability control, and an anti-lock braking system (ABS). Owners, however, will benefit from more than just safety equipment. Heated front seats are also standard, along with front and rear air conditioning, remote keyless entry, and a backup camera. The voice-activated navigation system is offered on the top GT trim, as is the driver's memory seat function.
However, if the base model is what you are after, then there are other elements to appreciate, such as steering wheel-mounted audio controls, Bluetooth with text messaging function and hands-free calling, and finally MP3 functionality. Leather- and suede-trimmed upholstery (or just leather) is available with a package on the base GS model as well, and other available features, depending on the model and/or package include a premium Bose audio system, satellite radio, rear back-up sensors, and a moonroof.
The 2014 Mazda CX-9 is available from $33,995 MSRP, and with the base price the SUV already comes equipped with a list of comfort and convenience features, three rows that will seat up to seven passengers, and a strong V6 engine, so that your family vehicle is not only practical, but fun to drive.
If the 2014 CX-9 seems like your cup of tea, visit us today, and test drive Mazda's largest SUV!